The food industry is evolving rapidly! Globalization has offered us the legacy of multi-cuisine dining and the opportunity to savor it anytime-anywhere! It is now an on-hand task to order the native dish of any culture and get it delivered in a blink!
Typically, it is that time of an era where we are often put into the dilemma of choosing our meal from a lengthy list of cuisines!
The availability of varied foods and cooking styles have actually brought us back to basics! Meaning, the multiple options to choose from not only triggers our minds for making an ideal choice of a meal based on the taste element but to also look at its healthful properties.
It's good to note that we have started rationalizing our food choice based on 'health and taste' both! We no longer exist in the space where we outrank the 'taste' over its 'nutritional count'.
Additionally, the food chains have also put into practice a lot of workable studies to not only make their food 'look great' but also back it with genuine wholesomeness.
An interesting study suggests that our liking or disliking of a certain food item is entirely up to how we perceive it in totality with our given senses! Combining our total encounter with a food article is what creates an impression in our mind that further triggers our response to it!
Let's visualize it!
Imagine sipping some coffee without its aroma effect and rising fumes! Cold lifeless fluid is all it will be in the given condition. Isn't it?
Now that is the 'super-secret' on which our food industry is thriving! Engaging our five senses and putting some nutritional count is what keeps them going. Food Chains are consistently trying on newer permutations and combinations with the existing ingredients to entice a greater number of customer-base.
Hopping-up to the Salad Serving Chains we see that they have experienced a snowball effect in becoming people's No-1 choice! We all know the answer to its 'WHY'!
An optimal count of calories, proteins, and carbs coupled with a full-flavoured taste are what we get in a scrumptious bowl serving. Mixing of power packed ingredients in finger-licking sauces with further topping of crunchy seeds makes it an absolute delight to look at!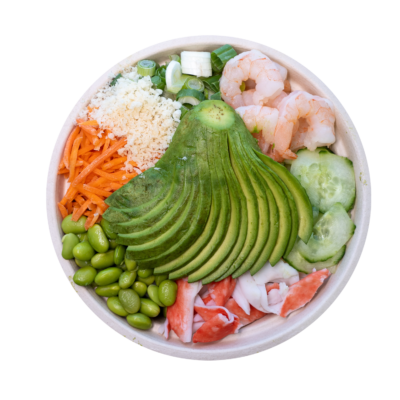 Who wouldn't want to savor a delectable salad knowing that apart from its heavenly taste, it is also full of health benefits!
Establishing a norm in place that 'healthier food can be tastier too' is something we owe to our Salad Serving Chains!
You will naturally find a great number of posts defining the possible health benefits of salads! The reasons are pretty obvious as to why the 'Salads' deserves to stay on the pedestal of the food serving industry!
Let's Explore
Healthy! Healthy! Healthy!
But Of Course! The foremost reason why Salads tops the list is the health benefits they provide with its rich arrangement. Filled with proteins and fiber, salads are easy to digest and is highly recommended to fight back the weight gain.
Complementing the tasting segment:
The crunchy texture and sweet-sour taste make it unmatched to any other food option.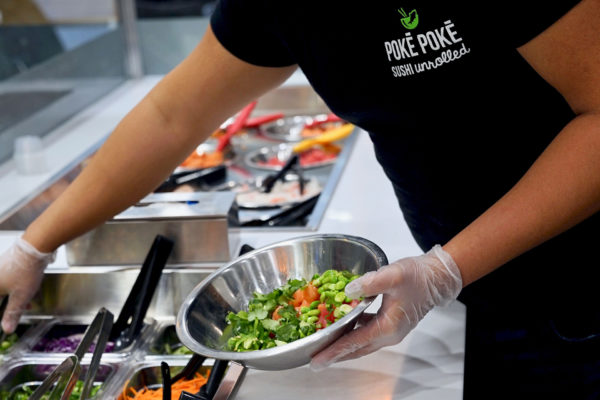 Diverse range:
The options are limitless! The possible combination in a veg/non-veg segment is beyond count. The choice of ingredients, when presented in different styles and textures, can literally leave you with 100's of options in hand to have it in endless variety.
To conclude it would not be wrong to state that Salads have justly made to the top of the ladder!  Time to drop your health concerns and ingest some flavourome salads at Eat Poke Poke. From the world's healthiest restaurants pick your favourite salad now and relish it with your loved ones to celebrate health and taste at once!
How about California Crunch Bowl this weekend! (Wink ;))