When it comes to eating something delicious, healthy, and inexpensive, the sushi- a renowned Japanese dish- is one of the best you can have. It is a delightfully delicious bit of Japanese cuisine that is of high nutritional value. Such is the popularity of this dish that it is savored in different parts of the globe by people who relish its great taste.
For those of you who have little or no idea about it, sushi is a traditional Japanese dish made of cooked rice treated with vinegar and topped with other ingredients, mainly seafood and different vegetables.
Sushi literally means "sour", not raw, which is a misconception in the western world.
Though it's easy to find a bowl of nutritious, tasty sushi, a large number of enthusiastic eaters still remain uninformed of the history and trivia of an amalgamation of the rice and fish.
Given below are some interesting facts about sushi that will surprise you as well as make you appreciate this great culinary tradition even more.
1. Sushi Is Not Exactly Japanese!
Usually, Japan is given a lot of credit for inventing Sushi which it completely deserves, but do you know that this tasty dish has its roots in Southeast Asia? It is believed to have originated along the Mekong river in Southeast Asia over 2000 years ago and made its way into Japanese culture in the 8th century.
2. Eat Sushi Fresh
Sushi is well-known around the globe for its crisp, delicious taste and high nutritional value. However, sushi should be eaten fresh. You should consume it soon after it's been made or bought to get the best out of it. If it is stored in a freezer for prolonger hours then it starts to lose its flavor and turns sour.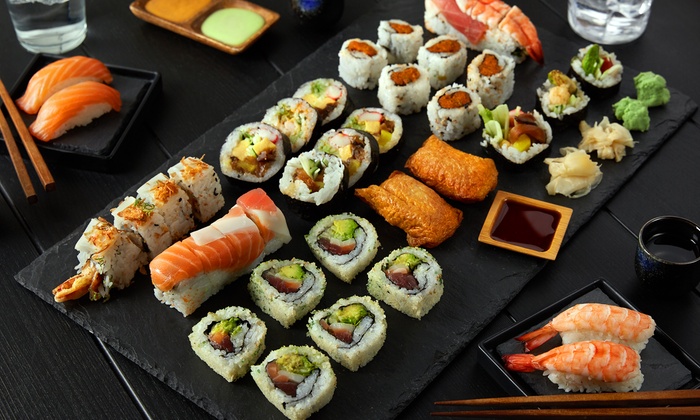 3. A Great Healthy Option
More than anything else, it is the high nutritional value of this world-famous Japanese delicacy that makes it one of the healthy dishes for consumption. Japanese delicacies are known for benefitting the health and sushi is no different. It contains omega-3 fatty acids which are good for your heart.
It also has seaweed which provides plenty of iodine. Vitamin A nourishes your skin and keeps the immune system working well.
4. An Earthquake Brought It Indoors?
The devastating earthquake of 1923 resulted in a steep decline in the rates of property in Japan. This made many street-food sellers buy their own shops and sell sushi inside. It was no more a cheap street food which it was known as before 1923.
5. 10 Years of Training!
Do you know that traditionally, it took 10 years of training before one could become a sushi chef? Yes, it may sound mind-boggling but it is true. However, as times changes, one could undergo 2 years of training to become a modern sushi chef.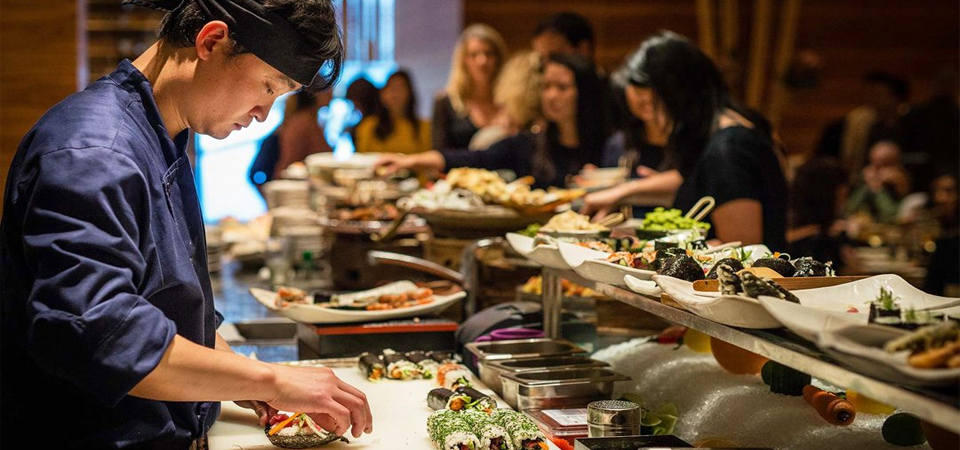 6. Chopsticks Are Not Must
Chopsticks and Sushi are considered synonymous with each other but traditionally, it is eaten with hands. If you are struggling to eat this delicacy with a pair of chops, you can easily use your hands to eat it. Go ahead, use your hands, and savor the taste.
Summing it up, while there are a lot of facts about sushi out there, this list is composed with the intention to provide useful information about the sushi and the mastery behind it.
Poke Poke is a popular restaurant committed to serve fresh and nutritious sushi and other food items that are made of the finest ingredients and prepared by expert foodies to please your palate. Order online and treat your taste buds with Sushi this weekend!